Vincy Alliance Mas launched in 2012 when it was identified that European citizens were not aware of the small Caribbean island St. Vincent & the Grenadines. Since inception we have worked hard to bring Vincentian friends and relatives together and to promote our efforts, working within the local community.
Vincy Alliance Mas is now the foremost representative for St.Vincent and the Grenadines in the United Kingdom, bringing Vincentian friends and relatives together! Not only through The Notting Hill Carnival but other social events we hold throughout the year.
In 2015 we brought over the singer 'Royall' from St.Vincent to give our revellers a live experience on the road of NHC.
We positioned 3rd place in 2016 from the board in the fun and fantasy section – our theme was '50 shades of Paradise' with three costume sections designed by one of our band members (Dominator, Submissive and The Lover). We sourced an external designer who worked closely with our team member who deals with the costume creative side to produce the mas production.
Vincy Alliance Mas is even stronger, year after year we grow on the road. With our USP targeting our Vincentian revellers it's a proven success and shows there is a need for this band.
Today Vincy Alliance Mas is committed to giving back…
In 2017, VAM created the initiative Carnival comes to High Wycombe to introduce itself to the community by showcasing the art and culture of Saint Vincent and the Grenadines. A full day of planned activities was held at the Wycombe Museum involving steel pan workshops, children's costume workshops, face painting and a lot more. The event was well received and provided the community with a chance to understand more about people from other cultures, faiths, fostering a spirit of integration.
Box Fest, a united fundraising initiative involving Vincy Alliance Mas and the community, helped residents of St. Vincent and the Grenadines affected by devastating storm Matthew in 2016. Close ties between the principal participants are still maintained and we will never forget the love and support received from the local community of High Wycombe.
Unfortunately there was another flooding/ storm in  St.Vincent and the Sandy Bay area was effected badly. We decided to carry out a national collection for donations for Sandy Bay calling it 'Box Fest'.  Geese Shipping sent the goods over to St.Vincent and the goods were distributed to the effected families in Sandy Bay and other area's in 2017.  We like to help where we can for our Island and recognise we are in a powerful position to do so and help spread the word when required.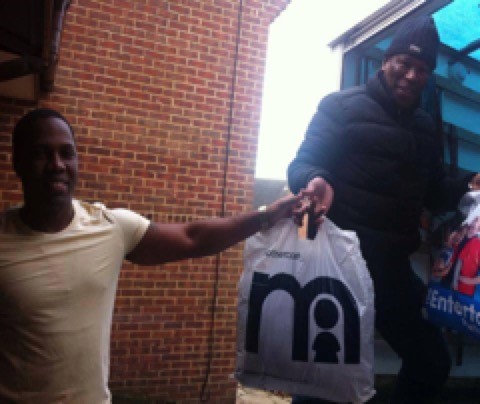 Offering opportunities for local people and volunteers to participate in organised events to help broaden their life skills, educate them on cultural diversity, reduce isolation and play more of an active role in getting involved within the community. It is our long-term goal to have a permanent community space that can bring new residents and the existing community together.
VAM has set itself the challenge of further expanding its profile in High Wycombe by offering opportunities for local people and volunteers to participate in organised events revolving around Caribbean festivals. By playing an active part in VAM's activities, participants from all backgrounds can broaden their life skills, familiarise themselves with a thriving cultural deeply embedded within their community and most importantly, have fun. Through dance, music, the arts, or simply by helping with the organisation with preparations for wonderful events, young people particularly will find ample opportunities to indulge themselves in one of Britain's most colourful and joyful festivals.